Solrae So Violet Dark

Best Prices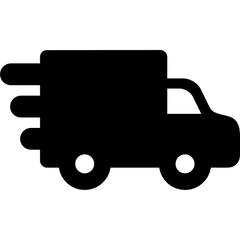 Free Shipping

PETA Cruelty-Free and Vegan
NEW! Violet based solution

Quick dry formula

For professional use only!

Can be mixed with other Solrae solutions to boost color

Naturally derived ingredients. Organically derived DHA.

Certified vegan from the PETA Foundation

This best spray tan solution can be used in Booth, HVLP and airbrush systems of all types.
A dark blend  (12% DHA) with a violet base. This dark spray tan solution is alcohol based, providing your clients with a quick dry feel.  This solution is ideal for dark complexions. This solution will be used year round on your darker complexions, and become very popular on medium complexions during summer months when they've attained a natural base color. So Violet Dark is ideal for all skin tones but will undoubtedly compliment those with warm undertones or those clients who feel they look unnatural when sprayed with the Solrae Original Line. This Violet solution will help to compliment your clients yellow and gold tones.
What is a Violet Based Solution?
Solution undertones are affected by the cosmetic bronzer within the formula. These cosmetic bronzers act as a color guide for technicians during application as well as a temporary color for the customer as the tan develops. Most cosmetic bronzer will wash off in the shower; however, it does have a staining power which tints the skin with the undertone used, violet or green is most common. This tint is only temporary and will gradually fade.
Tan Longevity: This alcohol based solution will dry instantly allowing for customers to dress immediately and feel comfortable while their spray tan develops. Spray tans using this solution will last 5-7 days (with proper care) before you notice significant fading. There is a recommended 6-8 hour processing time before showering to reveal the ultimate tanning glow.
A violet based spray tan solution will help to neutralize yellow color or warm undertones. The Solrae So Violet line is ideal for those wanting a deep brown tan.
Solrae So Violet Dark Ingredients:
Deionized Water, Dihydroxyacetone, Cetearyl Isononanoate, Ceteareth-20, Cetearyl Alcohol, Glyceryl Stearate, Ceteareth-12, Glycerin, Cetyl Palmitate, Ethoxydiglycol, Caramel, Sorbitol, Polysorbate-20, DMDM Hydantoin, Ext Violet #2
Wonderfully informative about the product and completely safe to use during all stages of pregnancy! Now I don't have to be PALE going on vacation when before pregnancy I could just pre tan in a bed! Thank you Solrae!!!!! I can't wait for my mousse!
Best experience ever!!!!! Super professional and an amazing overall color. Can't recommend enough!!
My wife just got her spray tan done and I must say , it turned out awesome. Thank you kendell for doing an amazing job. If anyone needs a spay before an event, I suggest you get ahold of her.... thanks again
I had an amazing spray tan from Solrae! The color distribution was fantastic and it looked completely natural. I received so many compliments on my color and no one even thought it was a spray tan until I told them. It also doesn't smell like other sunless tanning products which is a huge plus! It hardly smells like anything at all. Thank you so much Solrae!
I had an in home spray tan yesterday and I absolutely love my color--- also the scent is neutral, meaning that it doesn't have the same smell that many other sunless tanners do! Thanks Solrae!!!