Solrae Self Tanning Kit

Best Prices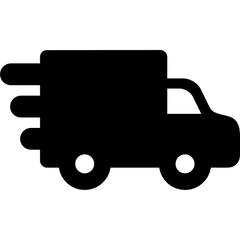 Free Shipping

PETA Cruelty-Free and Vegan
Best Self Tanning Kit To Get The Subtle Sun-Kissed Look
Solrae's entire spray tan solution line is made of naturally derived, organic and vegan, chemical-free ingredients. We care about what goes on your body, ensuring it is safe for everyone. Solrae stands by our fresh made products that are sure to give you the most naturally looking full body spray tan.
Our sunless tanners are for any skin tone. You are in control of the shade you want to be! These are the perfect self tanning products for someone looking for a streak-free, healthy glow.
To ensure a well-blended and natural tan, you need to make sure you have the right Solrae Sunless tanning products. A self-tanning kit is the best way to do this.
The best self tanning kit on the market, this bundle has everything you need to get started: 
Solrae's Self Tanning Mousse: A self-tanning foam formulated with naturally derived ingredients. Easy to apply and perfect for all skin tones.
Solrae's Instant Airbrush Self Tanner: Develops into a rich, bronze shade for a natural, golden glow. 
Solrae's washable tanning mitt: Use this self-tanning glove to prevent streaks, blotches, or accidental splashes for a sunless tanning finish.
All of Solrae's tanning products are certified vegan, cruelty-free by the PETA Foundation.  Paraben-free, erythrulose-free. Made from only naturally derived ingredients.
Check out Solrae's other natural, organic & vegan self tanner products. 
The best!!
I have used every sunless tanner there is, over the years and Solrae is HANDS DOWN THE BEST. Best color (no orange or gray tint), almost scentless and last longer than anyone I've used. I love the foam and to add some of the airbrush after!
I have used many other tanning kits, by far this is my favorite one. The color is incredible, natural-looking, it smells great. I recommend this product to my friends who are using tanning products. I love it. Thank you.